Complete AI software for
text processing

and

analytics

Save time and resources using Texta to understand your textual data and automate the data centric processes

VIEW SERVICES
Texta will transform complex text data into insight and value
Maximise the value you're getting from your unstructured data. Texta helps to annotate,  extract custom entities, classify text and build better metadata systems as well as perform audits on your data. Our APIs can be integrated with the systems you already use, making the process quick and easy.

We have a solution for all the unorganised textual data problems.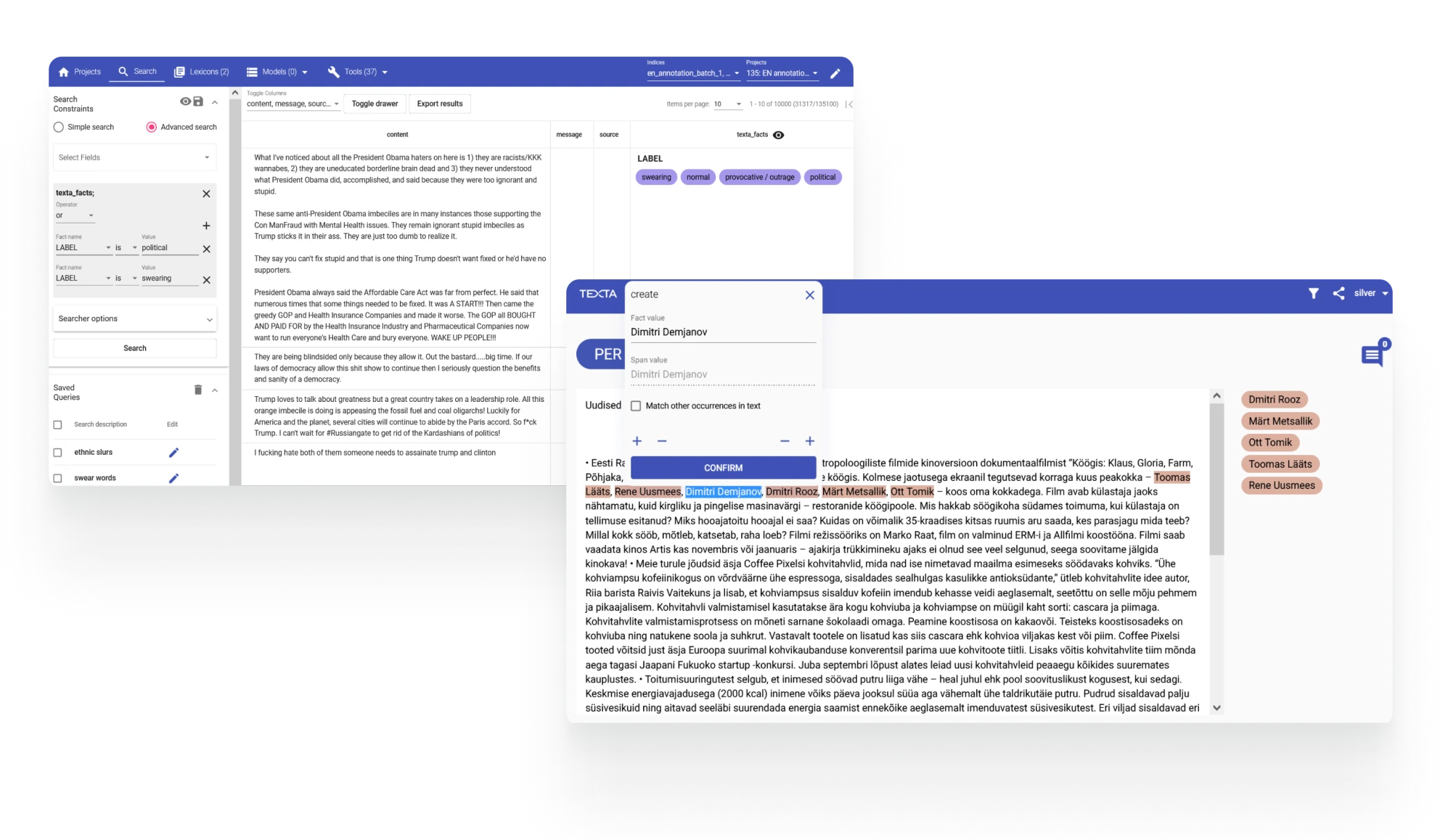 VIEW PRODUCTS
"A skilful and highly motivated team that listens to client needs and achieves objectives!"
Ott Velsberg
"Highly driven team of scientists and entrepreneurs developing AI software that provides a safer online world for our readers, but also for all of us"
Martin Smutov
"Professional and valuable partner for AI services in digital media!"
Ivar Krustok