Founded in 2017 by Silver Traat and Raul Sirel. Our ambition was to build a language technology company using state-of-the-art AI capability to service customers in ever-thinkable text analytics verticals.
Having contributed to text analytics research already before founding TEXTA and continuing this work every single day now - TEXTA holds mastery in language technology.

As an industry leader our mission is to empower everyone by solving their unorganised  textual data problems through data-centric AI.
Our team core competence is in text analytics, natural language processing, machine learning, and artificial intelligence.
Our AI-based and language independent products enable our customers to improve customer experience, increase efficiency, extract value from unstructured data, manage compliance risks, automate processes, and build online trust and safety.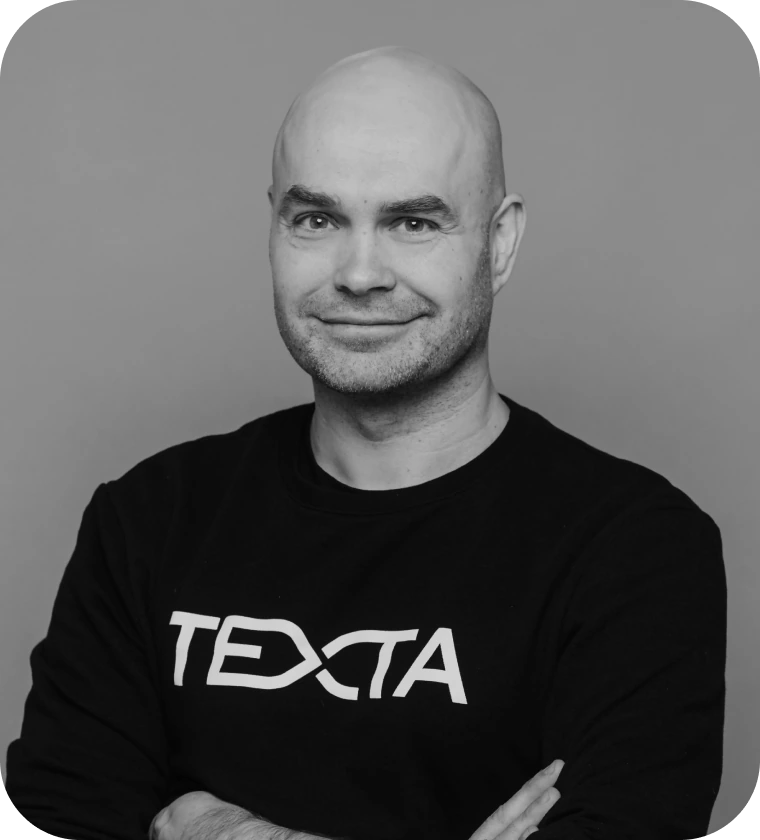 Silver Traat is the co-founder and CEO of TEXTA. He has worked as Head of Business Development in STACC and International Projects Manager in Eurecat Competence Center in Spain.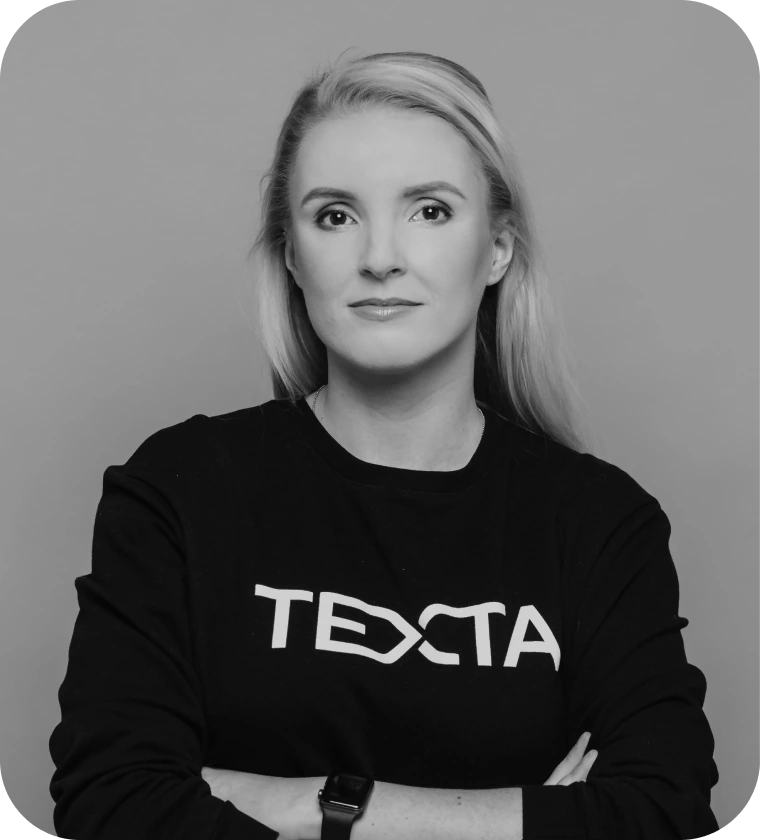 Merilin-Ingrid Kaalep is the CMO of TEXTA. She has previously worked as Marketing & Brand Manager in Tallink and continues consulting start-up companies on growth marketing and strategic planning.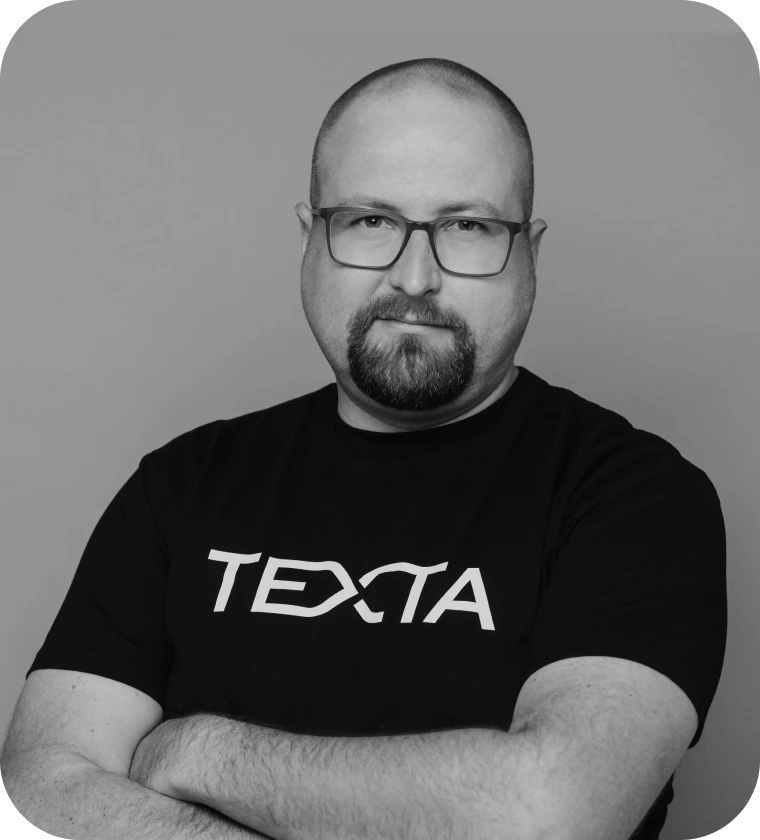 Raul Sirel is the co-founder and CTO of TEXTA. He has obtained an MA in Computational Linguistics from University of Tartu. Raul has worked as visiting researcher in University of Western Sydney and NICTA Canberra Research Lab and as researcher and project leader in STACC.